RESIDENTIAL SECURITY SOLUTIONS
HOME ALARMS/HOME AUTOMATION/CCTV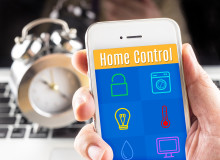 Shopping for a home or business security system can be a daunting task. Whether it's a basic intrusion system, security cameras, controlled door or gate access, or home automation, you have to do your due-diligence. There are literally hundreds of options and as many companies who call themselves professionals. Make sure you are using a professional, qualified and trusted company.
The team at Stanman Security Experts pride ourselves on a "one customer at a time philosophy". Our customers are not merely an account number, but in most cases are friends and family members of existing customers. Our business has grown, not with advertising but by referral. Our competitive pricing and personal care is a testament to our success.
Technology has afforded the consumer to have more control over the "basic" alarm system as we know it. Smartphones, tablets and computers now play a major role in our day to day lives. We can work with you to tailor make a system that will allow you to view your cameras on your phone, turn your alarm system on or off, know when your children are safely inside your house and fully operate your lights, temperature and so on from your portable device. We can offer a solution that will give you a complete peace of mind at price that will allow you to sleep at night.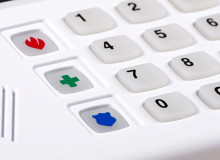 Our focus is to provide a 360 degree service to our customers. Whether you are a home or business owner we will provide 100% satisfaction guaranteed. With 10 years of experience, Stanman has notched a place in the security industry by providing top quality service and products at affordable rates. Direct sales are a common ground for those who want ownership of their equipment but we also have leasing options available as well.
Our technicians are professionally trained and carry all safety required training as well we are fully insured and covered by WSIB. No longer are security cameras for business and small retail but we also have solutions for your home.
From Nanny Cams, to hidden cameras to simple cameras that will monitor your home and cottage, we can design something affordable and simple to use. Furthermore, if you already have a security system and it needs a little attention, we can offer upgrades and also switch your monitoring over to our ULC listed central monitoring facility.
Stanman Security Experts are proud members of CANASA (Canadian Security Association) which is a non-profit professional association. Through a series of comprehensive testing this accreditation is given to the those security professionals who show their commitment to workplace excellence, follow the industries best standards and code of ethics. Stanman is also a Canadian Accredited Security Contractor and members of the BBB.