TURN KEY SECURITY SYSTEMS INSTALLATION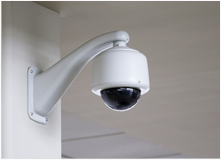 Video Surveillance has been a key strength for Stanman Security Experts, providing residential and commercial customers with capabilities to provide a virtual presence, view documented events and have the ability to correct occurrences. Bringing control and a peace of mind, Security Experts deploys a broad range of industry leading products and technologies such as IP Video and CCTV products that feature Smartphone Remote Control, Wired and Wireless, Customized Alarm Systems and are available for Interior and Exterior.
Our certified team of professionals have the experience, insight and vision to lead any organization to a safe, secure and managed environment; so you can concentrate on your business.
We have deployed Video systems for organizations looking to improve operational efficiencies, gaining positive results, and can do the same for you. As technology has evolved and costs have fallen dramatically, video surveillance is increasingly accessible to a large range of residential home and commercial businesses. Security and crime control concerns are the most common motivating factors for the deployment of video surveillance cameras and that's why we are here. You can now manage visual information from virtually any place, anytime. Our professionals can help you choose from a broad range of video security cameras & surveillance equipment and services working towards a customized solution.
A nice supplement to video surveillance is video analytics, it can take your internal information and reporting capabilities to the next level. Information is power and at Stanman Security Experts, we will help you have the most information when it comes to your security needs. From people counting and traffic intelligence, to analysis of activity by time of day and other variables, video analytics brings a higher level of intelligence to your business.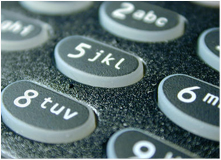 Access Control is vital to protecting the integrity of restricted areas and information. Technology is the most efficient method challenging, authorizing and recording movement within restricted areas. Access control systems provide authorized individuals safe and secure access in and out of various parts of your business while keeping unauthorized people out. Access Control systems are about more than monitoring doors; they are an integral part of any security system and give users a convenient platform to manage their commercial business or residential home.
From single battery-operated door controls to networked systems that control multiple buildings or to the residential home that would like that extra security level, Security Experts can satisfy your access control needs.
Stanman Security Experts; designs, installs and supports access control systems consisting of card access, key fob access, bio-metric access, and other industry leading systems, and integrates them with video surveillance, motion detection and video recording systems. With this wide selection of access control hardware, we will be able to meet your security requirements, whatever they may be. Contact us to meet with a design professional today.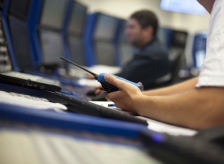 24/7 Monitoring of alarm points is vital to ensure windows, doors, gates, even machinery safety latches are monitored in real-time for breaches, forced entry and safety concerns.
Should a connection to one monitoring center ever be interrupted due to adverse conditions, one of our other centers will promptly take over the home security alarm monitoring, giving you peace of mind. Did you forget to lock the door then you can check on your smart phone. We give you ability to view and check on most aspects of your security monitoring system. When an alarm signal is received and verified by our alarm monitoring center, the proper authorities are dispatched to your premises right away.
"A large percentage of triggered alarm signals are ultimately deemed to be false alarms. Police associations across Canada are very vocal about the burden false alarms place on their limited resources. Users of security systems are subject to rising fines for frequent or repeated false alarm activity." at Stanman Security Experts we can help you make the right choice and decisions  when setting up the system to minimize fines and extra charges.
We offer 24/7 alarm monitoring services for alarms and Video cameras. Contact us for more information.
Design and AutoCAD drafting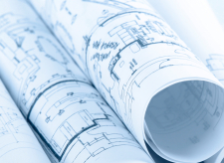 Do you need your company security laid out and documented; Stanman Security Experts have the talent, experience and tools to assist with your CAD project requirements.
As either part of a solution, or as a Professional Service, we provide design, drafting services, including but not limited to layouts, detail and assembly drawings, and schematics to support operations or the engineering at assigned site.
At Stanman Security Experts, we provide precision paper to CAD services, architectural CAD drafting services, engineering conversions and CAD conversions for residential and commercial security projects.
We have talented drafting operators who will re-draw your paper, PDF or TIF files into CAD. "Choose from engineering, electrical, civil, architectural, construction, mechanical, machine drawings, historical archives, utility plans, plat maps, working drawings, site plans and nearly any other type of document you can imagine."